AVAILABLE ON AMAZONE STORE
SAVE THOUSANDS OF WOUNDED AND SICK SOLDIERS
IN VIETNAM WAR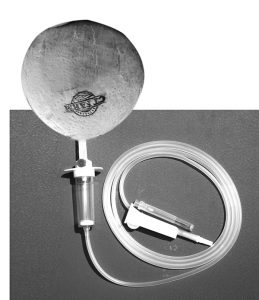 In 1964, Doctor Vo Ta Thong was assigned to work as the Deputy Director of Trauma Division stationed in Bien Bach commune, Thoi Binh district, Ca Mau province. He said: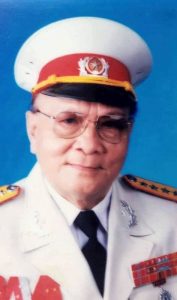 "Invalids were being taken to the hospital too much in the absence of medicine and technical equipment. The hospital was deployed in Ca Mau Melaleuca forest. Houses, treatment rooms, and invalids' camps in the form of stilt houses were built on the water and everybody had to move around by canoe. However, the hospital overcame all difficulties, in just two years (1965 and 1966), 4,990 wounded and sick soldiers and civilians were cured. In particular, the hospital had an initiative to use 6-month-old coconut water to replace infusion fluid which was extremely scarce at that time.
In fact, the Japanese military medicine during the World War II were the first to implement this technique, but stopped at the experimental level. And we were the first and perhaps the only country in the world to take coconut water to replace the infusion fluid to use for many wounded soldiers and got such a good clinical effect. The statistics were not complete, but only Hospital 121 during the war against the US had thousands of wounded and sick soldiers cured thanks to this unique infusion fluid.
Infusion fluid from coconut water is an extremely important "miracle medicine" for surgery, especially for raising and maintaining blood vessels and blood pressure. Without it, many people would have died. Talking about the use of coconut water to change infusion fluid, people are afraid of losing safety, easily causing catastrophe and threatening the patient's life. But it's not like that, in fact. The evidence is that all the wounded soldiers who were used coconut water, no cases of infusion shock resulted in death"
In Vietnam, two French doctors: Calung Bonnaire (1929) and Marque (1932-1933) injected coconut water under the skin for malnourished patients in some hospitals in Saigon and found that this method worked. Also, cases of using coconut water for first aid and treatment of wounded soldiers of doctors: Le Trung, Truonng Cong Trung, Dang Hieu Trung, Huynh Thuc Tung, Nguyen Trung Than during the war against the French were also mainly infused under the skin. Coconut water has been used a lot to replace the infusion fluid at Hospital 121, Military Region 9 during the war against the US, but has not been studied, evaluated and carried out scientific clinical and subclinical experiments to confirm its advantages and disadvantages.
Later, when the country was liberated, he and his colleagues had to study and conduct many experiments on animals and then on humans at Viet Duc Hospital and Hospital 103 with the thesis "Research on the use of 6-month-old coconut water as an intravenous infusion fluid in emergency and surgical treatment." The data obtained proved that: 6-month-old coconut water is a sterile solution, without fever-causing substance, almost isotonic to blood. Its ingredients include: fructose, glucose, protein, lipid, electrolyte, etc. that have the effect of raising and maintaining blood vessels and blood pressure; and nurturing them.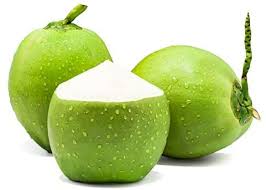 6-month-old coconut water can replace infusion fluid
The journey to become a "Doctor of coconut water"
"Doctor of coconut water" – was the intimate and proud name that the medical soldiers of Military Region 9 used to call Colonel, doctor, excellent physician Vo Ta Thong, because he was the first Doctor of Medicine of this Military Region.
Today, even though he is over 90 years old, his memory is still very good. He said that he came to the medical career was due to the war. In 1946, after the French colonialists re-occupied the South, he said goodbye to his hometown Duc Tho, Ha Tinh to enlist in the army and was sent to attend a nursing class in Hue. After graduating, he returned to Quang Ngai front to serve in combat until 1952, he was sent to the Viet Bac war zone to study military medicine class. After graduating from school, he was honored to follow the No.1 Surgery Team led by Professor Ton That Tung to serve the Dien Bien Phu campaign.
The Geneva Agreement was signed, and thanks to a fluent French language, he was appointed as the leader of the Army Medical Team to serve the International Mission to oversee the Geneva Agreement which included three countries: Poland, India and Canada. In 1956, he was one of the first 6 military medical officers to pass the entrance exam to Hanoi Medical University. But he only studied here for 2 years, then moved to study at the newly established Military Medical Officer School in Ha Dong. Graduated with excellent grade, he was assigned to work in the Department of Trauma of Military Hospital 108.
After the liberation of the South and reunification of the country, every time he went to Hanoi, met his classmates again who did not go to the South, so most of them studied abroad and became Professors, Doctors and Associate Doctors of Medicine. Meanwhile, his degree was still "stalled in place". That prompted him to work on his Associate Doctor's thesis since 1981. At first, he chose the topic of upper limb surgery. But when submitting the topic to Hanoi, the Chairman of the Thesis Defense Council, Professor Ton That Tung commented: "There have been too many people doing dissertation on upper limb surgery already. During the war, your hospital used a lot of coconut water to replace the infusion fluid to saved thousands of wounded soldiers. This is a "unique" achievement in the world. Why don't you choose this topic?".
Obeying Professor Ton That Tung, his dissertation was changed to: "Research on the use of 6-month-old coconut water as an intravenous infusion fluid in emergency and surgical treatment". The most difficult thing about this topic was that there were very few documents to study, refer and compare. The research works on coconut water were mainly in the pharmacological field but there were not many works related to clinical medicine. During the World War II, Japanese military medicine used coconut water to inject into the vein to treat some wounded soldiers, but the document did not specify the dosage, the number of wounded soldiers used and the effectiveness of treatment.
Therefore, it can replace infusion fluid in surgery, emergency, and internal and surgical treatment with a quite high safety and efficiency. His Associate Doctor's thesis was approved by the Thesis Defense Council in 1985. Professor Hoang Dinh Cau, Chairman of the Council (replacing Professor Ton That Tung who passed away on May 7th, 1982) evaluated: This is a unique and excellent thesis with high practical value and significance, very suitable for the war situation in Vietnam.
Thus, at the age of 57, he became an Associate Doctor (changed to be a Doctor later). In 1987, he received the title of "Excellent Physician". The titles that he received, although later and not higher than his friends', even compared with his students, but he was not sad. On the contrary, he is very happy and proud of the remarkable progress of the students he taught in the Ca Mau forest. That is Major General Tran Thanh Quang, a People's Physician, an Armed force hero, the former Director of Military Hospital 121. That is Colonel, Doctor Nguyen Van Ut, a People's Doctor, an Armed forces hero, the former Head of the Military Medicine of Military Region 9.
     Source: tuoitredoisong.net